Lieutenant Joseph Maxwell VC MC DCM (1896-1967)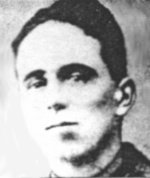 Lt 'Joe' Maxwell as he was known to his troops emerged from WWI as the second highest decorated Australian soldier of the war. By war's end, he had been awarded the following decorations: Victoria Cross, Military Cross and Bar, and the Distinguished Conduct Medal. Joe Maxwell was born at Forest Lodge, New South Wales, a suburb of Sydney, on February 10, 1896. Prior to his enlistment in the Army on February 6, 1915, at age nineteen, he was an apprentice in Newcastle. Joe was posted to the 18th Infantry Battalion on June 24, 1915, and remained with that battalion until the end of the war. He landed on Gallipoli beach on August 18, 1915, and remained until the evacuation when the battalion was posted to France on March 16, 1916. In October 1916, he was promoted to Sergeant and in August 1917, to SergeantMajor. On September 25, 1917, he was awarded the DCM during the third Battle of Ypres. He had taken the place of a Platoon Commander that had been killed and led that platoon during fierce fighting. Four days later he commissioned as a 2Lt, following which on January 1, 1918, he was promoted to Lieutenant. In March 1918, he was awarded the MC, the following day he was awarded the Bar to the MC, and on October 3, 1918, he was awarded the VC. Joe Maxwell was known to be a wild soldier. Had he not had problems with both the military police and the civilian police when he was on leave, it is said that he may well have been promoted at a faster rate. In one instance in Cairo, in the famous Battle of the "Wazir", where the local dancing girls displeased a group of diggers in a house of ill fame, a piano was hurled out of a second story window. In another, Maxwell had been selected to go of Officer's Training School in England, he got no further than the bright lights of London. Attending a boisterous party, he and a group were confronted by military police in a raid. The result was the military police called for assistance from the local police, Maxwell was fined £20 ($57), and sent back to his unit. After the war, Maxwell returned to civilian life and worked at a number of jobs in New South Wales and the Australian Capital Territories. In 1932 he and a friend, Hugh Buggy, wrote a book about his WWI exploits aptly named "Hells, Bells and Mademoiselles". The book sold well and is regarded as an outstanding war book. At the outbreak of WWII, at the age of 43 years, he tried to enlist in New SouthWales and the Australian Capital Terratories by lowering his age and changing his name, but he was well known. He then went to Queensland where, using an alias, he enlisted as a Private. He was soon discovered and sent as an instructor to a Training Battalion where his knowledge and experience was put to good use training young recruits. Following WWII, Joe quietly retired to Bondi. He died on July 6, 1967, of a sudden heart attack at Matraville where he had lived for several years.
The citation for his Victoia Cross reads as follows:-
" For most conspicuous bravery and leadership in attack on Beaurevoir-Fonsomme line near Estrées, north of St. Quentin, on the 3rd October 1918. His company commander was severely wounded early in the advance, and Lieutenant Maxwell at once took charge. The enemy wire when reached under intense fire was found to be exceptionally strong and closely supported by machine guns, whereupon Lieutenant Maxwell pushed forward single-handed through the wire and captured the most dangerous gun, killing three and capturing four enemy. He thus enabled his company to penetrate the wire and reach the objective. Later, he again pushed forward and silenced, single handed, a gun which was holding up a flank company. Subsequently, when with two men only he attempted to capture a strong party of the enemy, he handled a most involved situation very skilfully, and it was due to his resource that he and his comrades escaped. Throughout the day Lieutenant Maxwell set a high example of personal bravery, coupled with excellent judgement and quick decision." (London Gazette: 6th January, 1919.)
Brigadier General Francis Aylmer Maxwell VC CSI DSO & Bar (1871-1917)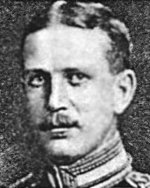 Francis Aylmer Maxwell was born in Guildford, Surrey on 7th September 1871 the sixth of nine children of Surgeon Major Thomas Maxwell, of the Indian Army, and his wife Violet Sophia, youngest daughter of the Rev. Laurance Lockhart of Milton Lockhart. Francis' father, Thomas, was a scion of the remarkable family of Maxwells of Dargavel. This family produce in the 19th and early 20th centuries a huge number of highly competent and successful military leaders who served both Country and Empire. Three of his brothers held the Colonelcys of their own regiments and another rose to be a Brigadier General alongside Francis.
He was educated at the United Services College at Westward Ho, and entered RMC Sandhurst in 1889. He was duly commissioned into the Indian Army and went to the sub-continent in 1891 to join his regiment. He was on the Waziristan Expedition between 1894 and 95 when his regiment joined the Chitral relief force. During this operation Francis showed remarkable bravery recovering the body of a fallen comrade under heavy enemy fire, for this he was mentioned in despatches. In 97/98 he was on the Tirah expedition before he was posted to South Africa where he was attached to Roberts's Light Horse. It was during this attachment that Francis was awarded the highest military award in the British Empire, the Victoria Cross. He was Gazetted on 8th March 1901 and decorated in 1902 at the end of the war having returned to England.
He was married in 1906 to Charlotte Alice Hamilton, daughter of Patrick Osborne of Currandooley in Australia. In 1907 they had a son Patrick who tragically died only eighteen months later. They also had two daughters Rachel, born in 1910 and Violet Winifred, born in 1912. The former married Major General William Lambert and Violet married Brigadier George Bingham Still.
Francis was steadily promoted and in 1910 was ADC to Lord Kitchener who was at that time Commandering Chief in India. Colonel Maxwell was later the Military Secretary to Lord Hardinge, the Viceroy of India. In 1916 Francis was given command of the 12th Battalion of the Middlesex Regiment in France and soon promoted to Brigadier General commanding the 27th Lowland Brigade of the 9th Scottish Division. He was killed in action at the battle of Ypres on 21st September 1917. His death is commemorated at the Ypres Reservoir Cemetery and in St Giles', Cathedral in Edinburgh
From the Victoria Cross citation of Lieutenant Francis Aylmer Maxwell, Indian Staff Corp attached Roberts's Light Horse
On 31st March 1900 at Korn Spruit, South Africa, Lieutenant Maxwell carried out the self imposed duty of saving the guns. He went out on five different occasions and helped to bring in two guns and three limbers one of which he, another officer and some gunners dragged in by hand. He also went out with two other officers and tried to get the last gun in and remained there until the attempt had to be abandoned. During a previous campaign, the Chitral Expedition of 1895, he had removed the body of a lieutenant colonel of the corps of guides under fire.
Captain Alexander Henry Maxwell-Hyslop GC. RN. (1895-1978)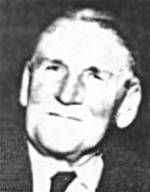 Alexander Henry Maxwell Hyslop was born 25th May 1895, the son of Colonel Robert Maxwell Hyslop RE and his wife Emily Clara Brock. His father was a descendent of John Maxwell of Terraughty and the Hyslop family of Lotus and his mother was the sister of, Admiral of the Fleet, Sir Osmond de Beauvior Brock. He was educated at Rottingdean near Brighton and in 1907 he entered Osbourne Naval School moving on to Dartmouth Navel College at the age of 15.
Alexander went to sea as a Midshipman in 1913 just before Britain was plunged into the Great War. His first ship was HMS Centurion, but soon after the start of the war he was transferred to the Royal Naval Air Station at Polegate in Sussex. Here he served on four airships the, No 9, SS1, SS10 and the SS12. Alexander was a very fit, athletic young man and during the war he won the heavy-weight boxing championship of the Grand Fleet as a light heavy-weight. Later in the war he served on to HMS Africa, HMS Repulse and HMS Revenge. After the war, now a Lieutenant, Alexander was stationed on Whale Island at the gunnery course and later served on HMS Ceres and HMS Furious. During the early 1920's, he led the Royal Navy rugby team's forwards for three years.
He married Cecelia Joan Bayly daughter of Bayly and had two sons Alexander Bayly and Robert John born at Ivybridge Devon, 6th June 1931. Lieutenant Maxwell Hyslop was further promoted and by 1929, he was a Lieutenant Commander serving as Gunnery Officer on board HMS Devonshire. In July of that year, there was a serious explosion on board as a result of which he was awarded the Albert Medal. His first command was HMS Laburnham on the New Zealand station in the Pacific in 1933. He returned to the United Kingdom in 1935 as Commander of the Boys Training Establishment, HMS Impregnable and promoted to Captain in 1938.
Returning to sea in 1939, he took command of HMS Durban at the outbreak of the second World War. He was captain of Destroyers at Devonport until 1941 and then spent the next three years on Arctic duties in command of HMS Cumberland, during which period he commanded Operations Gearbox 2 and 3, both part of the relief of Spitzbergen. In 1944 Captain Maxwell Hyslop assumed command of the battleship, HMS Nelson, which was involved in the bombardment of the Normandy landing area's fortifications. In the later part of 1944, Captain Maxwell Hyslop was ADC to King George VI. His last post, was as commander of the Naval Officers Selection station, HMS Raleigh at Torpoint.
He was invalided out of the Royal Navy in 1946 and retired to Par in Cornwall. There, he was the Chief Warden of the county's Civil Defence and later a District Councillor. In 1970, unbeknown to him, a petition was brought before the Queen, that the Albert Medal had lost it's significance in the public eye and that it was felt that the George Cross (of which the Albert Medal was the Naval equivalent) should be awarded to in its place. As part of this modification of honours and awards, the surviving Albert Medal holders went to Buckingham Palace in 1971 and the Queen exchanged their Albert Medals for George Crosses. Alexander's citation was read out as the paradigm citation. His Albert Medal was presented to HMS Excellent where it is on display. He anglicised his conjoined surname by Deed Poll in 1928 by adding a hyphen between the Maxwell and the Hyslop, this was to prevent confusion in English circles where the Scottish conjoined name is not wholly understood. In retirement, he sailed with the Fowey Yacht Club where he was vice-commodore, hunted with his two dogs and annually ploughed his 8 acre field at Prideaux until his death on 28th August 1978. A few years ago, Alexander's George Cross, was presented to the Speaker of the House of Commons by his son, Sir Robert J Maxwell-Hyslop, MP., and now forms part of the collection of Honours and Awards in the Houses of Parliament.
Adapted from Lieutenant Commander Maxwell Hyslop's Albert Medal Citation.
"HMS Devonshire was carrying out full calibre firing on 26th July 1929 when, at the first salvo there was a heavy explosion which blew off the roof of one of the turrets. Lieutenant-Commander Maxwell Hyslop was in the fore control when the explosion occurred, and immediately proceeded to the turret and climbed inside. He made a general examination of the turret, and descended the gun well through most dangerous conditions of fumes and smoke, necessitating the use of a life line, remaining in the turret until the emergency was over, directing arrangements for the safety of the magazine, and supervising the evacuation of the wounded. He was fully aware of the danger to himself from the results of cordite fumes, and the grave risk of further explosions. At the time this officer entered the turret the fire produced by the explosion was still burning and it was impossible to estimate the real state of affairs due to the heavy smoke. He was fully aware that there were other cordite charges in the hoist and handling room below which might ignite at any moment with almost certain fatal results to himself, and he deliberately endangered his own life to save the lives of others." (London Gazette: 19th November 1929)
2nd Lt. William Calvin Maxwell, United States Army Air Service. (1892-1920)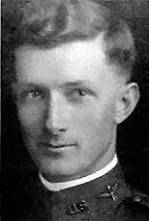 William Calvin Maxwell was born near Natchez, Munroe County, Alabama, on 9th November 1892. He was the eldest of the six children, four sons and two daughters, born to John Robert Maxwell and his wife Jennie Nettles Stallworth. The family home was a timber framed house in the small farming community where William's father farmed a small acreage. Whilst still young the family moved to Robinsonville near Atmore. Here William attended Escambia High School. When he was just twelve, his Mother accidentally shot herself whilst rummaging in a blanket box where her husband had hidden his revolver out of his children's way.
William entered the University of Alabama in September 1915 working at a local power plant to help pay for his tutelage. With the coming of the Great War William enlisted a Fort McPherson, Georgia in May 1917 and was sent to the 7th Provisional Training Regiment and then on to the School of Military Aeronautics at Atlanta. Proving to be adept in avionics, Maxwell was sent for flight training at Kelly Field, Texas in November of the same year. Here he gained his wings and was discharged on 3rd April 1918 to re-enter the service as a commissioned officer. He then spent the remainder of 1918 as an aerial gunnery instructor at Ellington Field, Texas returning to Kelly Field in February 1919 where he carried on in the same role. By June he was considering leaving the service when he was posted to the 3rd Aero Squadron based at Hazlehurst Field, New York where it was preparing for service in the Philippines.
The Squadron left for the Philippines via the Hawaiian Islands soon after and were installed at Camp Stotsenburg, Luzon. Here, Maxwell days were spent flying training missions and patrols. At six foot tall, this cool level headed affable young man was popular with his comrades. On 12th August 1920, he was flying a routine practice patrol with his flight mechanic Jorge Chase in a DH4 (De Havilland Patrol Bomber from WW1) when the Liberty engine developed a misfire and eventually cut out altogether. Pushing the aircraft into a shallow dive, Maxwell pick out a piece of flat ground in the region of the Del Carman sugar plantation when he intended to put down his now engineless plane. As the plane glided in towards touchdown, the horrified pilot suddenly spotted a group of small children playing directly in the path of the stricken plane. He pulled hard on the sick and bank over to the left missing the children. But the aircraft was now hopeless near to the ground and had lost airspeed. The wing tip caught a flagpole outside the Del Carman Club House and plunged into the ground. William Maxwell was kill instantly, his mechanic, Private Chase, escaped with a shattered thigh and cuts and bruises. By this selfless act, Maxwell had saved the lives of a group of small children, but in doing so had paid the ultimate sacrifice. At the funeral service was held in the Philippines for the young officer, a formation of three planes lead by the Station Commander, Captain Roy S. Brown, were flown overhead and dropped flowers during the service. Maxwell's body was shipped back to the Sates and buried in a small family plot in Robinsonville, Alabama at the insistence of his father.
In October 1922 Maxwell's former Station Commander, now, Major Roy S. Brown, recommended that his new command, Montgomery Air Intermediate Depot, should be renamed Maxwell Field in honour of 2nd Lt William Calvin Maxwell. On the 8th November 1922, marking what would have been the eve of William's thirtieth birthday, Montgomery Air Intermediate Depot was re-designated Maxwell Field.