Not Maxwells
Life is full of fakes and whilst imitation is the greatest form of flattery, not every Maxwell that comes our way is a real Maxwell. This page is devoted to people who are Not Maxwells but purport to be or nearly are....

---
Maxwell Q. Klinger. 1972-1983
US Army Medical Corp. 4077th. M.A.S.H. from Toledo, Ohio.

Born on 8th October 1972, Maxwell Klinger (who was played by actor, Jamie Farr) appeared in all eleven years of the Korean conflict. Starting out as a cross dressing private he rose to Sargeant when Radar returned to the US. Best outfits, Dorothy from "The Wizard of Oz" and becoming the 'Statue of Liberty' to greet General McArthur.

"Would have been a fine asset to the Clan"
---
Robert Ian Maxwell (The Bouncing Czech) (1923-1991)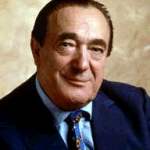 Was born Jan Ludwik Hoch in Selo Slatina, Czechoslovakia, Fleeing the Nazis in 1939, he settled in England at the start of the Second World War. He join the British Army and decided to change his name, he tried several others before settling on Maxwell. He bought Pergamon Press in 1951 and was a Labour MP between 1964 and 1970. In the 1980s he created a diversified media empire, anchored by the Mirror Newspaper Group. After he drowned mysteriously while cruising off the Canary Islands, investigators discovered that he had misappropriated hundreds of millions of dollars from his companies and their pension plans in an attempt to prop up his debt-ridden businesses.
"Do wish he had not worn the the Maxwell tartan tie or indeed, he had chosen someone else's name to embarrass"
---
Max Wall. (1908-1990)
Maxwell Lorrimer was born in London to Jock and Stella Lorrimer who were music hall stars, Max became one of Britain best loved comedians. His stage name was born from combining half his christian name with half his step-fathers surname (Henry Wallace)
Max's most famous comic creation was Professor Wallofski, the weird spidery travesty of the old masters of music walks. Dressed in larger-than-life boots, white socks and black tights, the professor spawned many impersonators who number among them, John Cleese. (Cleese, in a magazine article, confessed it was after watching Max that the idea for 'The Ministry of Silly Walks' was born).
"So close, but so far... Would have been more than welcome in the Maxwell family."
---
Maxwell Edison Notorious Silver Hammer Triple Murderer (1969)
Created by John Lennon and Paul MacCartney, recorded by the Beatles in July 1969 for the Abbey Road Album. In my youth, I only ever heared the "Maxwell's Silver Hammer" part of the song and missed the fact that the bludgeoner's real name was Maxwell Edison.
| | |
| --- | --- |
| Maxwells Silver Hammer | |
Joan was quizzical, studied metaphysical
Science in the home
Late nights all alone with a test-tube Ohh-oh-oh-oh...
Maxwell Edison majoring in medicine
Calls her on the phone
"Can I take you out to the pictures Joa-oa-oa-oan?"
But as she's getting ready to go
A knock comes on the door...
Bang, bang, Maxwell's silver hammer
Came down upon her head
Bang, bang, Maxwell's silver hammer
Made sure that she was dead
Back in school again Maxwell plays the fool again
Teacher gets annoyed
Wishing to avoid an unpleasant sce-e-e-ene
She tells Max to stay when the class has gone away
So he waits behind
Writing 50 times "I must not be so-o-o-oo..."
But when she turns her back on the boy
He creeps up from behind
Bang, bang, Maxwell's silver hammer
Came down upon her head
Bang, bang, Maxwell's silver hammer
Made sure that she was dead
P.C. Thirty-One said "we caught a dirty one"
Maxwell stands alone
Painting testimonial pictures ohh-oh-oh-oh
Rose and Valerie screaming from the gallery
Say he must go free (Maxwell must go free)
The judge does not agree and he tells them so-o-o-oo
But as the words are leaving his lips
A noise comes from behind
Bang, bang, Maxwell's silver hammer
Came down upon his head
Bang, Bang, Maxwell's silver hammer
Made sure that he was dead
---
Lois Maxwell (1927 to date)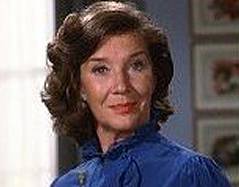 The great tragedy of Lois Maxwell is that she was born Lois Hooker on 14th February 1927, in Toronto, Canada. Lois left home at the tender age of fourteen boarding a ship for England during the war as an actress. Her first film role in 'A Matter of Life and Death' earned her The Most Promising Newcomer Award at the Golden Globes in 1947. She has appeared in over fifty films and has made a great many television appearances in British adventure series such as Danger Man, The Avengers, The Saint and The Persuaders. But her greatest role and one that will immortalise her for all time is that of Miss Moneypenny, secretary to 'M' in the James Bond movies. She appeared in fourteen Bond movies along side Sean Connery and Roger Moore. One of her least known roles was as the voice for the character Atlanta Shore (the puppet actually looked a bit like her to be honest) in Gerry Anderson's Stingray in 1964-65.
"Lois is a true trouper and we welcome her into our family"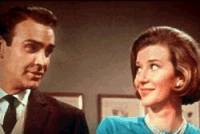 ---
If you know of any Not Maxwells, Please send them to the Webmaster